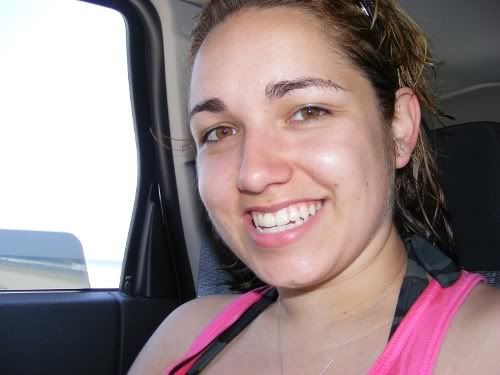 Ryan, James and I went to the most amazing place in North Carolina! Corolla on the Outer Banks was so wonderful. There were so many gigantic beach houses that cost a few thousand to rent just for a week!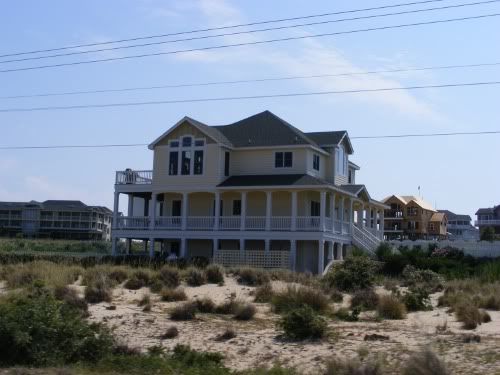 For those of you who watch (or watched before all the drama, lol) Jon and Kate Plus 8; this is the beach where they climbed the lighthouse, bought hermit crabs, and drove all over the beach finding wild horses.

We didn't climb the lighthouse or buy hermit crabs, but we did search for horses! We figured it would be way more fun to do it ourselves rather than pay $47 per person...! This was my view most of the trip...lol.


So worth it because then I was rewarded with these: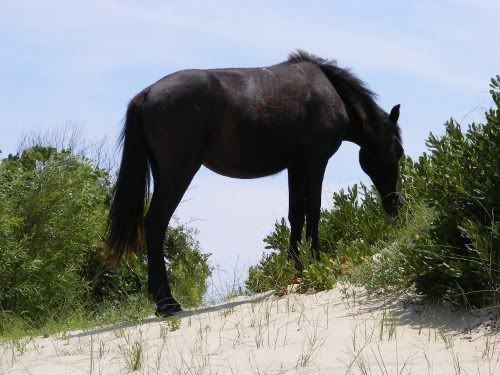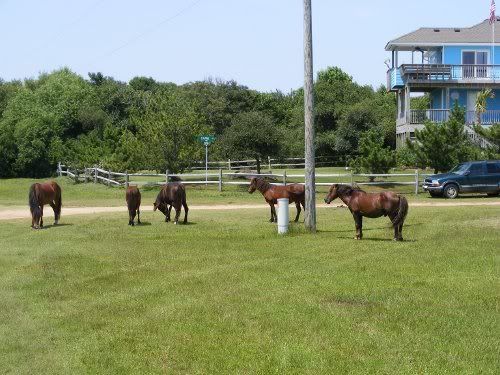 While on our horse adventure we encountered some "water holes" that were pretty hard to determine the depth of. On our way out in one direction we had to stop and get out to judge the water before figuring out how to cross it. We went around the furthest right side possible so it would be safe. Well, on the way back the boys decided it would be more fun to just roll up the windows and go right through the middle of that same, mysterious water hole at 30 mph. Not the best idea...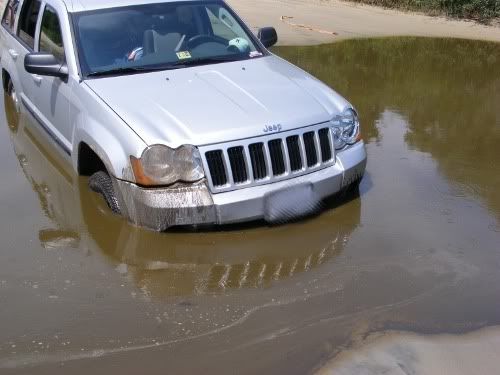 The water was about 3 feet deep and the bottom was this thick, black, nasty mucky mud. We had to climb out the sunroof and jump to the land. Wasn't an easy feat for my short legs. Thankfully, James flagged down some silly couple from Tennessee that just happened to have a Jeep that could pull us out! Such fun times! I can't wait to go back because I had a really great day with these two crazy guys. :)

Oh and we also spent a few hours in the ocean since the water was 77 DEGREES. I have never been in water that warm, and let me tell you, it was so great. No more 40 degree New England ocean water for me! Lol.